Wow! Artajasa Wins 2 Prestigious Awards at the 2023 Asian Experience Award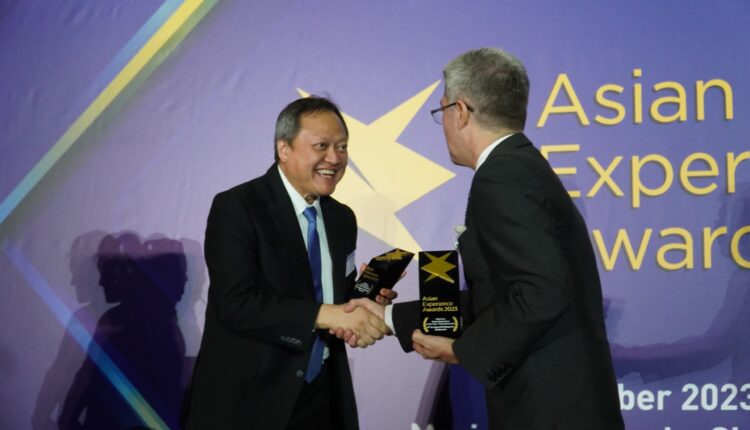 Artajasa President Director, Armand Hermawan (left) receives the 2023 Asian Experience Award in Singapore, Thursday (5/10). (Photo: Doc. Artajasa)
Singapore – PT Artajasa Electronic Payments (Artajasa), as one of the pioneers of digital payment systems in Indonesia, made an achievement at the 2023 Asian Experience Award which took place at the Marina Bay Sands Expo & Convention Center Singapore, Thursday, October 5 2023.
In the event which presents companies with brand experience initiatives and the best experience through their services in the Asian region, Artajasa won 2 award categories at once, namely Indonesia Product Experience of the Year – Category: Financial Services and Indonesia Service Experience of the Year – Category: Financial Services.
This award was achieved after going through the judging stages carried out by the Jury Board from The Asian Business Review, the results of which were presented by Simon Hyett as Contributing Editor of The Asian Business Review, and received directly by Armand Hermawan as Main Director of Artajasa and Siti Hidayati as Director of Finance & Corporate Services Artajasa.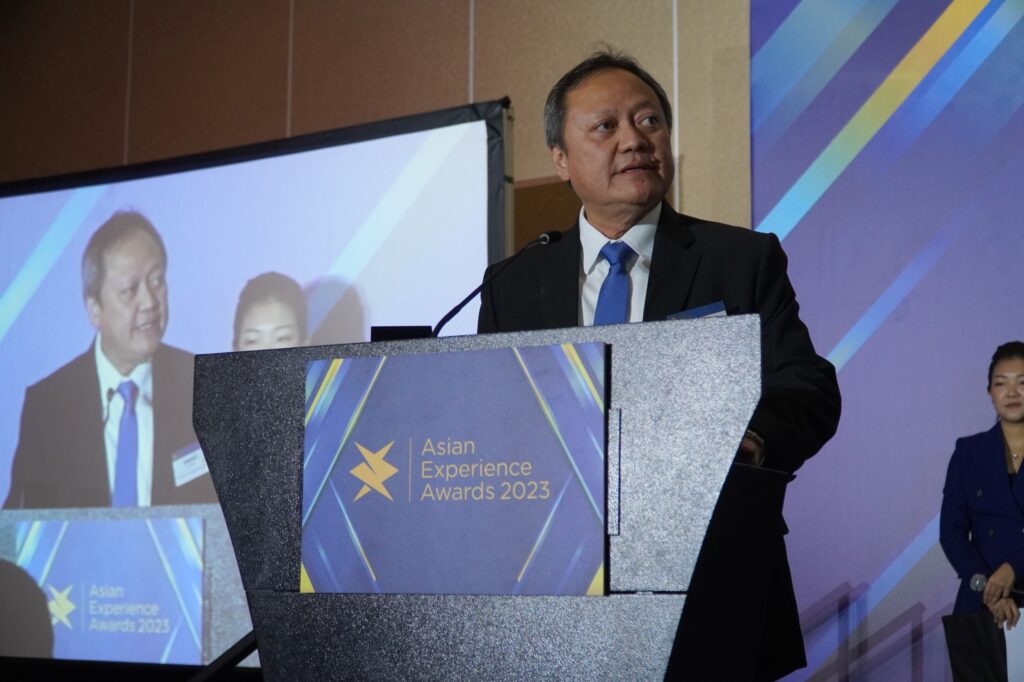 Artajasa's Main Director, Armand Hermawan, hopes that by winning this award, Artajasa can move more agile and adaptive in the future in accelerating the efficiency of the national electronic payment ecosystem.
"This is an honor and milestone for Artajasa. Through this award, it is hoped that it can motivate us to continue to encourage the progress of the payment system industry, both banking, financial technology and other related financial industries by making a positive contribution to economic growth through collaboration and digital innovation in the payment system ecosystem built by Artajasa on a national and national scale. regional," explained Armand.
Founded on February 10 2000, Artajasa has been a pioneer in electronic transactions in Indonesia, through switching services, including ATM Bersama, ATM Bersama Debit, and ATM Bersama QR.
Apart from that, in collaboration with international card service providers, Artajasa also introduced a managed service solution for issuing debit cards through the Third Party Debit Processor (TPP) service. Aimed at banks wishing to issue debit cards for transactions across all payment channels, including domestic and international merchants via the Visa, Mastercard and JCB networks, TPP Debit offers various advantages such as cost efficiency in system investment infrastructure and end-to-end solutions for businesses card issuer.
In line with Bank Indonesia's plans to expand inter-country QRIS services to other countries, Artajasa has shown its dedication in providing fast, affordable, safe and reliable payment system services for the benefit of the Indonesian people.
Artajasa also actively supports Bank Indonesia's program to accelerate digital financial inclusion through the Quick Response Code Indonesian Standard (QRIS) service. The company strengthens its electronic transaction infrastructure network and introduces various QRIS service innovations in line with developments in the payment system industry.
QRIS itself is a cost-effective payment solution, because it does not require terminal investment costs, just scan the QR sticker provided to make payments. The presence of QRIS aims to stimulate shopping, boost MSME transactions, expand market access, and strengthen the regional economy.
As of August 2023, nationally there are 28.38 million QRIS merchants and 40.05 million QRIS users, with a total transaction nominal value of IDR 18.33 trillion and QRIS transactions growing 89.64% annually. Meanwhile, in the same period, ATM Bersama QR membership has reached 45 members, with the number of merchants registered with ATM Bersama QR member Acquirers reaching 12.7 million merchants. The expansion of QRIS services internationally (to Thailand, Malaysia, Singapore and soon to other countries) is a significant milestone. SW